FAR Psychology
is a Cardiff-based independent provider of highly specialist clinical psychology assessment and treatment services to children, adults and families.
We work directly with individual clients or their solicitors, and in association with a number of organisations including:
Recolo
,
Psychology Associates
, Moving Minds, CBT Clinics, Psycholegal Experts, and The Psychology Service.
We are also a registered healthcare provider with BUPA, Aviva, Axa PPP, and Pruhealth
---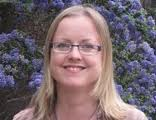 Dr Lucie Robinson is the founder and director of FAR Psychology Services Ltd.
Lucie is a BPS registered Clinical Psychologist and a HCPC registered Practitioner Psychologist. She has three degrees, namely B.Sc (Hons) Psychology, Ph.D. Neuro-psychiatric genetics, and a Doctorate in Clinical Psychology.

Lucie trained in clinical psychology at University College London and qualified in 2003. Prior to training, she completed a PhD at the University Hospital of Wales, and published several research studies about reading difficulties in families.

Lucie has been working in Clinical Psychology services with children and adults for over 10 years. Her clinical work in South Wales includes: working in a Community Child Psychology Service for children with learning disabilities employed by the NHS; and providing a Clinical Psychology Service to adolescents in a specialist residential school setting for Action for Children. Lucie's skills and experience include psychological assessment using a range of psychometric measures and questionnaires, individual therapy, family work, group work, consultation, supervision, teaching and training other professionals.

Since qualifying as a Clinical Psychologist, Lucie has trained at the University of Glamorgan Family Institute and published articles about working systemically with children with learning disabilities, their families, and the professionals who support them. Lucie has a particular interest in family systems theory. She uses the skills she has developed from family therapy and systemic training, to think with families about how to address situations that are causing difficulties.

Lucie has also specialised in working with children who experience learning, emotional, behavioural and social difficulties associated with early life experiences, neurological injury, chronic illness, or disability. She enjoys working with families or jointly with teachers or other professionals to support children with complex presentations, including those with learning difficulties, behavioural problems or those on the autism spectrum.

Lucie's experience working as an independent clinical psychologist in Cardiff since 2011 has specialised in working with adults, children or families who have experienced trauma. This work has included working with people who have experienced road traffic accidents or other types of personal trauma or injury. Lucie has gained experience and skills working with people who have acquired brain injuries as a result of a trauma or accident. She completed an introductory module on the Postgraduate Diploma in Paediatric Neuropsychology at University College London in March 2013. During 2014, Lucie has completed level 1-3 training in eye-movement desensitization and reprocessing (EMDR) therapy and is currently working towards accreditation as an EMDR practitioner.